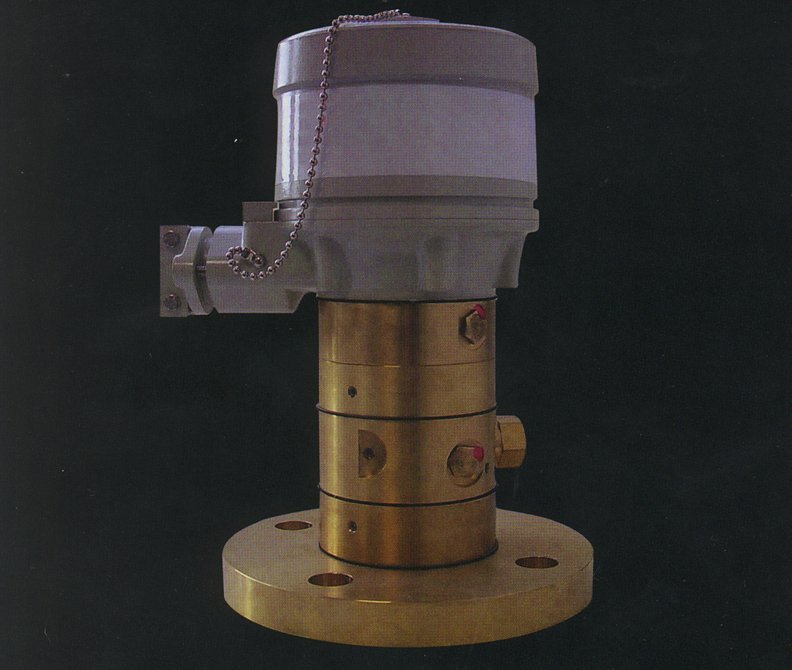 The Bubbler is an electro-pneumatic level transmitter that allows remote level measurement using a 4-20mA analog output.
The lack of air pressure poses no operational problems, due to an automatic one-way valve which closes as soon as the pressure drops below 1 bar, this prevents back flow in the bubbling line towards the transmitter.
Over pressure is also protected against by an automatic one-way valve.
It's the size of a grapefruit
Standard 1 ½" ANSI flange mount
Accuracy .3% full scale
Explosion proof housing
85 ft. tank height
Automatic cycling at intervals up to 30 minutes
Automatic over-pressure valve
Automatic stop valve for air failure
Automatic cleaning of bubbling line
Connection for flow test
Connection for bubbling pressure test
Connection for pressurized tanks
Top or side mount
2 pair 24 VDC and 4-20mA cable
Options:
Tank Management Software
Multiple indoor and outdoor display options
Two alarm set point
Big Blue
Special high temp. cargo "Asphalt"
Low temp. cargo "LNG"
Readouts in gallons, bbls, tons, ullage, etc.
EMS Automated Draft & Trim