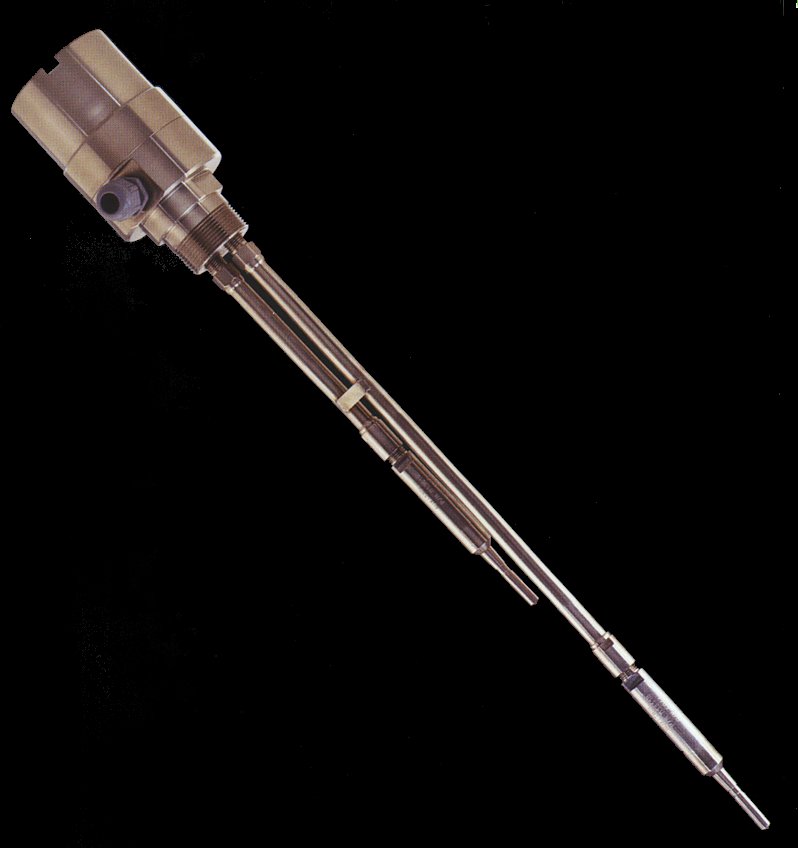 The Sea Switch Two was designed and patented for all tank applications. The Sea Switch Two offers a reliable solution for liquid level detection, control for cargo, ballast, and storage tanks, without any moving parts.
The Sea Switch Two uses a fully static system that is based on the propagation of an acoustic wave into a metallic rod. A piezo-electric sensing element produces a wave along the rod.
As the liquid reaches the sensing element the oscillation stops and the alarm is activated.
The Sea Switch Two sensor detects high, high-high, or low level in any liquid with an alarm output given by a dry contact or current loop change 6-18mA.
Self-test built-in
Fully static system - no moving parts
Easy installation
No calibration needed



The Sea Switch Two can be installed either horizontally or vertically.

Options:
On deck displays
Pump shutdown